Roll over image to zoom in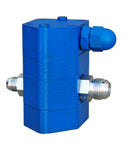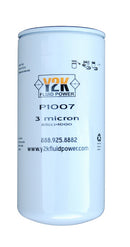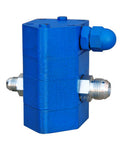 Description
PLATFORM CART 
D SERIES 
Model #PT115D5WR75SHSQ40R4
Use this handy oil storage cart to take oil from drums or bulk storage to your machines. The PT-D Platform Cart can accommodate different tank configurations. It includes an optional oil rack and toolbox to assist with storing tools and other equipment.
You'll find it has plenty of power to filter oil viscosities up to 600cSt (ISO VG 680) at 100ºF within ambient temperature ranges of -15ºF to 150ºF.

Typical Applications:
Pre-filtering new oil
Transferring oil
Topping off reservoirs or containers
Dispensing new oil
Waste oil extraction
Typical Industries:
Pulp & Paper
Food & Beverage
Steel Production/Manufacturing
Automotive
Power Generation
Mining/Construction
Petroleum/Chemical Refining
General Manufacturing
Specifications:
115 gal
5 GPM
1 HP Motor
Single 115 Gallon Tank
Standard 7' Hoses (3/4" & 1/2")
Standard ISO B QD's (3/4" & 1/2")
2 ea. 5" x 14" Elements
Internal Pump Bypass
40' Retractable Electric Cord Reel
Sealed On/Off Switch
Color: Black
Product Dimensions: Approx. 55"L x 24"W x 52"H
Weight: 260 lb
Payment & Security
Your payment information is processed securely. We do not store credit card details nor have access to your credit card information.