Roll over image to zoom in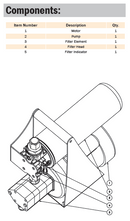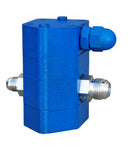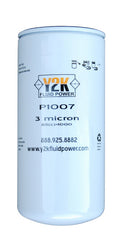 Description
FILTERPAK™
D SERIES
Model #FPAD572SHSQ4P
This little filtration unit is great for applications where you have minimal storage space. Because of its small size an operator can carry it almost anywhere. Great for filtering machines in tight spaces.
This impressive filter unit can filter oil viscosities up to 600cSt (ISO VG 680) at 100ºF within ambient temperature ranges of -15ºF to 150ºF.
Specifications:
2 GPM
1 HP Motor
Standard 7' Hoses (3/4" & 1/2")
Standard ISO B QD's (3/4" & 1/2")
1 ea. 5" x 14" Elements
Internal Pump Bypass
4' Electric Cord
Toggle Switch
Color: Aluminum Diamond Plate
Product Dimensions: Approx. 8"L x 16"W x 16"H
Weight: 65 lb
Typical Applications:
Filtering contaminated systems
Flushing new or repaired systems
Pre-filtering new oil
Transferring oil
Topping off reservoirs
Dispensing new oil
Typical Industries:
Pulp & Paper
Food & Beverage
Steel Production/Manufacturing
Automotive
Power Generation
Mining/Construction
Petroleum/Chemical Refining
General Manufacturing
Payment & Security
Your payment information is processed securely. We do not store credit card details nor have access to your credit card information.