Roll over image to zoom in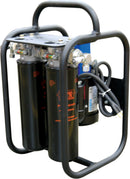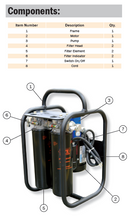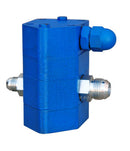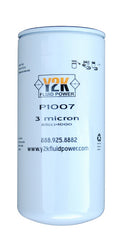 Description
DRUM TOPPER
D SERIES
Model #DTD5WR710SHSQ4P4
Specifications:
10 GPM
1HP Motor
Standard 7' Hoses (3/4" & 1/2")
Standard ISO B QD's (3/4" & 1/2")
2 ea. 5"x14" Elements
Internal Pump Bypass
4' Electric Cord
Toggle On/Off Switch
Color: Black
Product Dimensions: Approx. 24"L x 15"W x 16"H
Weight: 70 lb
Quickly filter oil in a barrel by sitting this DTD Drum Topper on a 55-gallon drum. It is compact and easy to use.
You can use it to filter oil viscosities up to 600cSt (ISO VG 680) at 100ºF within ambient temperature ranges of -15ºF to 150ºF. Use the Drum Topper in a horizontal or vertical position.
Payment & Security
Your payment information is processed securely. We do not store credit card details nor have access to your credit card information.